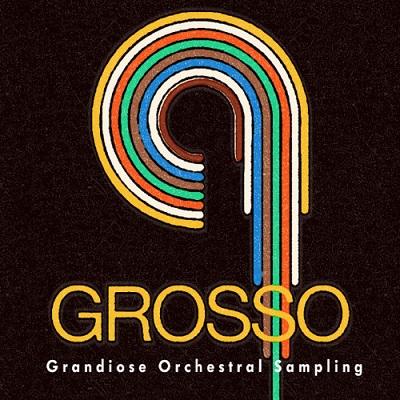 Издатель

: Sonokinetic




Сайт

:

Sonokinetic




Формат

: KONTAKT




Качество

: 24 bit 44.1 kHz stereo
Размер:

33.45 GB
Библиотека грандиозных кинематографических сэмплов на основе оркестровых фраз.
Доп. информация

Grosso is the best instrument we have produced to date. Period.

With Grosso, Sonokinetic BV is changing the paradigm for orchestral phrase-based instruments… again! Before our Minimal library, the level of control, whilst retaining the authentic sound that live recordings bring to the party, was unheard of. We have gotten so much positive feedback on Minimal that a 'sequel' was unavoidable. Mere sequels is not what we do though at Sonokinetic, so if you look at what Grosso brings to the table, you will see an evolved entity that is a homo-sapiens to Minimal's homo-erectus.

We have conceived this instrument from the ground up, using parts of the Minimal engine and reimagining many other things to accommodate for the added flexibility Grosso brings to the table. The main difference, apart from the obviously upbeat nature of the recorded material and the addition of a choir part and a taiko and non-melodic percussion section, is that we split out the orchestral sections into more parts. Strings and choir are split in low — mid — high, woodwinds and brass into low and high, percussion into taiko and more traditional orchestral percussion. All of these elements have been carefully composed to work well with all of the others, resulting in millions of possible combinations of sounds.

The nature and sheer amount of this raw material, and the added flexibility we needed to offer to you in an intuitive way, led us to a completely new interface style, and it made us split up the instrument into different Kontakt .nki's. Don't worry though, we have laid out the keyswitches in a way that still makes it possible to play this instrument 'Minimal-style' with the whole orchestra on one midi channel.

Grosso is a 12/8 feel library, and we have configured the engine to work in both 4/4 and 12/8 time signatures within your DAW. Though the instrument was conceived with trailer and action styles in mind, the finished product is capable of so much more, limited only by your imagination.

Check out our demo section to hear some of the compositions made by the incredibly talented composers in our beta team, inspired by Grosso. In fact, much of the early feedback we got from these guys included the word 'inspirational' as much as the word 'exceptional'. If there's ever an instrument that can help you get out of a funk when you need it most, it's this one. We have even included a randomiser button to provide you with different pattern combinations at the click of a button.

To top off the collection we have added a 'transition builder' instrument that is aimed at gluing parts together, and building up towards climaxes. It includes brass and woodwind crescendo chords, and recognises different chord types, like diminished, augmented and dominant 7th. Chords are constructed on the spot from a collection of recorded intervals. This builder instrument also contains percussion and taiko fills, and a fully playable multisampled taiko ensemble patch, both as an ensemble and individual drums. Please look at the video to see its capabilities in action.

We, at Sonokinetic BV, are very proud to introduce GROSSO to you, and can't wait to hear the amazing things you, our valued customer base, will produce with it.