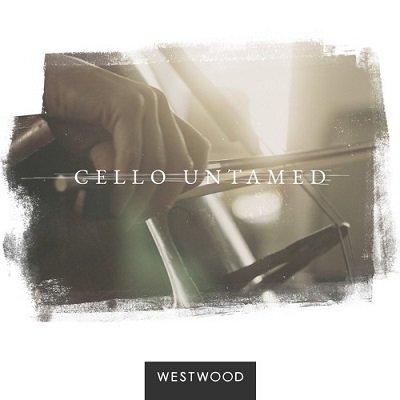 Издатель

: WESTWOOD




Сайт

:

WESTWOOD




Формат

: KONTAKT




Качество

: 24 bit 48 kHz stereo
Размер:

5.26 GB
Любой партитуре необходима душа.
Импровизированная виолончель, чтобы вдохнуть жизнь в вашу музыку
CELLO UNTAMED — это библиотека соло для виолончели, идея которой заключается в том, что сэмплы должны звучать как исполнение. В основе инструмента лежит наша уникальная импровизированная артикуляция; серия эмоциональных, развивающихся и импровизированных нот. Это похоже на то, как музыкант берет вашу композицию и добавляет индивидуальное направление и человеческое исполнение.
Доп. информация

We recorded every single note over three octaves at 3 different intensities with two variations for each layer, giving you 222 totally unique performances. The quietest layer is subtle and delicate, the medium layer brings more emotion and character, whilst the loudest layer sounds wild, intense and often chaotic. They sound beautiful alone as individual notes or even more compelling when played as chord progressions.

With 9 other standard and extended articulations included, all performed with the same philosophy, CELLO UNTAMED is a Kontakt library for the composer that wants to add a raw, human and soulful element to their scores.

Made for Kontakt
Full version 5.6.8 and above

4 Mic Positions
Spot | Close | Room | Gallery

Intuitive Interface
Easy to use

This is how we recorded it
Recorded at The Nave, one of the North of England's finest recording studios; a converted church with the most beautiful sounding live room. Engineer Alex Greaves used an impeccable set of classic microphones and vintage outboard to tailor the perfect sound for the cello.

A single Neumann FET47 is at the heart of the mix, providing a really rich, full and very detailed sound. A stereo pair of Neumann KM184s captured a close stereo overhead perspective. A pair of Royer 121 ribbon mics adds more depth to the room, whilst some Audio Technica 4081's do a perfect job of capturing the natural reverb tail of the studio. We collected this really wide range of perspectives for you to mix exactly the sound you need.

Everything was recorded through through Neve and API preamps, an AMEK Rembrandt desk and captured at 96kHz using world-class Apogee AD16X analogue to digital convertors. An original Empirical Labs Distressor helped to really focus and draw out the detail of the spot mic.

Articulations:

Longs:
Improvised A&B
Normale
Flautando
Sul Pont – Soft
Sul Pont – Grit
Tremolo
Circular Bowing
False Harmonics

Short:
Spiccato
Pizzicato inc. Bartok

Microphone Mixer:

Spot | Neumann U47 FET | Mono
The classic smooth and rich microphone from the 70s. Use this mic for a dry, upfront and super detailed sound. Driven through a characterful Neve 1073 pre-amp and Distressor to really bring every subtle nuance from the performance.

Close | Neumann K184 | Stereo
Adding more perspective and positioning over the spot mic, this overhead stereo pair brings the sound of the cello alive.

Room | Royer 121 | Stereo
Bring a much more lively and in-person sound with with this position. Royer 121 ribbon mics are a classic for a reason.

Gallery | Audio Technica 4081 | Stereo
Placed high up in the gallery of the studio, use these mics to add air and the beautiful, natural reverb tail of the room,

Sound:

Saturation
Add some extra grit and thickness with this included tape saturation control. A little goes a long way.

Width
A powerful control which allows you to dial in the stereo width of the cello, from a purely mono signal to an immersive wrap around sound.

Reverb
A natural sounding convolution hall reverb which gives a really pleasing immediate sound and will blend in to most existing mixes.

EQ:

Low/Mid/Hi
A simple and broad stroke EQ. The controls allow you to cut or boost a wide part of the frequency spectrum and will add or remove a lot of sound very quickly.

You don't need to do a lot to achieve a big difference, so go steady!

Intuitive interface
Our custom designed user interface – simple enough to use without an instruction manual, but powerful enough to quickly craft the sound of the cello so you can keep on writing and spend less time tweaking.

Product Information:

Instrument Type: Cello
11 Articulation Patches
4 Microphone Positions
Over 4800 Samples
18GB Uncompressed WAVs
Full version of Kontakt 5.6.8 and above
Mac OS X10.10 Intel Core Duo
Windows 7,9,10 Intel Core Duo
Нажмите по одному из банеров ниже для поддержки сайта. Спасибо!